Best 4 types of Ramen Soup Broth & Flavors
There are actually THREE types of soup bases in ramen: Shoyu, Miso, and Shio. The fourth, Tonkotsu is actually NOT a soup base and is actually a BROTH. However, tonkotsu has been used by chefs as if it were an original soup base on its own.
1. Tonkotsu Ramen Soup Base Broth
One has to be careful in talking about tonkotsu ramen. With all the hype out there about this thick creamy pork broth, not many restaurants are clear about what kind of tonkotsu they use. By this we mean the style – don't worry, tonkotsu is tonkotsu, we don't mean to intend there are fake tonkotsu out there, or at least any that we are aware of.
There are many different types of tonkotsu ramen, but it all began with the Hakata ramen of Kyushu. Hakata is a part of the more famous city of Fukuoka in the southern region of the Japanese main islands. Hakata has always had a culture of nightlife and a unique food culture centering in meats rather than fish like the other Japanese cities. Therefore, when the ramen boom began in Japan in the early 20th century, ramen pioneers in Hakata came up with the tonkotsu broth where pork bones, instead of chicken bones, are simmered for a long time. Pork, unlike chicken, has more of an animal smell to it, so it has to be prepared well. At first, tonkotsu was not popular among women, and surely neighbors who lived near tonkotsu ramen shops didn't appreciate it either. But techniques improved and more and more women now enjoy the rich broth that's supposed to be rich in collagen (an important nutrient for skin regeneration).
But as was mentioned in the ramen section, Hakata-style tonkotsu uses thin noodles for their origin pointing at the yatai food culture. Yet, many tonkotsu ramen seem to use thick noodles these days. And that's because the expansion of tonkotsu ramen spread to the northern most island of Japan, Hokkaido. There, tonkotsu broth was mixed with their regional crop of miso. Dosanko ramen or Hokkaido ramen is the combination of miso and tonkotsu broth.
In Shikoku, the smallest of the 4 main islands, they developed the Tokushima ramen which uses bonito broth with the tonkotsu broth, which has become very popular in other regions. Hakata-style mainly uses tonkotsu with some places adding niboshi (anchovy) broth.
But putting the regional ramen aside, in the 1970's in Yokohama, a new style of tonkotsu ramen became a huge hit. The "Ie-kei ramen" (meaning house style), which is characterized by the thick tonkotsu shoyu ramen base with a lot of fat, thick ramen noodles, and also toppings like char-siu, spinach, and seaweed, is what spread tonkotsu ramen culture throughout Japan.
When you go to a ramen shop in the United States, you might see on the menu tonkotsu ramen, tonkotsu shio ramen, tonkotsu shoyu ramen, and tonkotsu miso ramen and that's very confusing because it doesn't quite refer to any of the above.
Tonkotsu Ramen
– should refer to the Hakata style ramen with creamy but thin (not too oily) broth, served with thin noodles (with kaedama option available), green onions and red ginger.
Tonkotsu Shoyu Ramen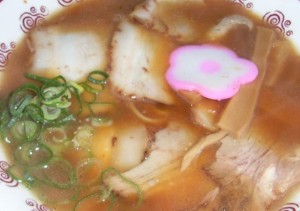 – is exactly what the Ie-kei ramen is, with thick, guilt-driving pork-fat-floating ramen with thick noodles. Common toppings will be char-siu, spinach and seaweed. Of the three, spinach is what distinguishes this as Ie-kei, and others without it should simply called the "Ie-kei inspired" tonkotsu ramen.
Tonkotsu Shio Ramen
– is a mystery. Because all Hakata-style tonkotsu ramen should be shio (salt) base, meaning no additional sauce is added. Yet, I've seen many ramen stores with tonkotsu and tonkotsu shio on the menu.
Tonkotsu Miso Ramen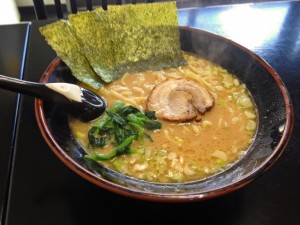 – should be called Dosanko ramen, or Hokkaido ramen. It's a mixture of tonkotsu broth with miso sauce. Furthermore, to be called a Dosanko style ramen, the soup and broth must be cooked in a Chinese wok with other vegetables prior to placing it in a bowl. That way the vegetable broth is naturally added to the thick soup for more flavor. Some spicy variation are available and also very popular in the U.S.
Ramen Survey Results
Q. Do you like Tonkotsu Ramen?
The ramen survey results show that of the participants, over 85% of the respondents either like or love the dish, and only 4% answered "They don't know tonkotsu ramen". It shows how much tonkotsu ramen, which took a good 40-50 years to spread in Japan, quickly became a huge hit in the United States.
"I am a huge tonkotsu ramen lover and my son is also. Just talking about the melt in your mouth pork which is tender and fatty..lol.. The soup is so oily and salty and I'm drooling.. lol.. slurp loudly so the chef knows he made the dish so 'ono (delicious in Hawaiian).. I need to go and eat some ramen." (Viv, Female 50's)
"I enjoy the rich and creamy broth of the tonkotsu ramen made from boiling flavorful pork bones for many hours." (Gloria, Female 30's)
"The richness and thickness of the broth in a good tonkotsu is unlike any other bowl. The flavor is unique, and it is my personal favorite ramen flavor." ("S", Male 50's)
"I think tonkotsu ramen is the most creative ramen of all." (Mayu, Female, 40's)
"I love the soup, it's rich and thick plus it has collagen which is a good thing for ladies who care about their skin." (Jennifer, Female 30's)
"The rich broth satisfies on a cold day and is the most comforting to me" (Anonymous, Male 50's)
"I like how thick it is. The pork really adds a lot of good flavor to the soup." (David, Male 30's)
"I love the rich broth and the umami flavor….." (Budi, Male 30's)
"We love tonkotsu ramen because the soup is very rich and savory. I enjoy the fattiness and creaminess even though it may not be healthy." (Miki, Female 30's)
"It's delicious!!!!! It is what I usually order. And I add the spicy powder" (Lyssa, Female 30's)
2. Shoyu Ramen Soup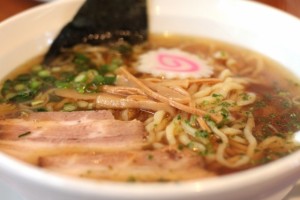 Shoyu ramen, also known as yatai ramen, is made with clear chicken broth mixed with special soy sauce (people from Hakata will complain that yatai ramen resembles the Hakata tonkotsu ramen, but in Japan and in the U.S. Yatai ramen is usually the shoyu ramen). Shoyu ramen in Japan is the symbol of a ramen, where typically is served with nori (seaweed), a couple slices of char-siu, menma (bamboo), and naruto. The char-siu used for shoyu ramen is usually different from that of other ramens, usually leaner and closer to a ham rather than a fatty pork belly. Also, the soup itself is not usually oily either, although recent versions have become more influenced by the current trend of oily ramen. Yatai ramen will be served with egg noodles (chijire men). Instant noodles that came to the United States with flavors like "Oriental Flavor" or "Chicken/Beef Flavor" are usually based on this shoyu ramen.
Ramen Survey Results
Q. Do you like Shoyu Ramen?
For most of the contemporary ramen lovers, tonkotsu is how you started out. But for older ramen lovers, shoyu ramen was probably how you began your love for ramen. Our survey respondents had mixed feeling about the traditional shoyu ramen.
"It's ok; but it is normally a little too plain for my taste." (David, Male 40's)
"Sometimes is the best option because there is not much difference between shoyu ramen." (Mai, Female 30's)
"This is always my go to ramen. Always a classic always best flavor" (Jeremy, Male 30's)
"Shoyu ramen is a classic. It's usually the flavor you try when you eat ramen for the first time, so it brings back fond memories." (Tony, Male 50's)
"If my friends pick the ramen place, I'm happy to go with friends, but if I can pick the ramen place, I'll check the make sure they have shoyu ramen!" (Ikuko, Female 50's)
"Too salty. Not a fan of just salty type of soup, needs more flavor than just salt. Tastes like, to me, soy sauce poured into a tonkotsu broth. Not a big fan of it." (Christien, Female 30's)
"This is what I usually order because it's healthier than tonkotsu soup." (Chung, Female 30's)
"I like the shoyu flavor overall. It's a nice, flavor, and is not too overwhelming." (Cora, Female 20's)
"This is my favorite kind of ramen. It is the lightest and easiest to eat regularly." (Amanda, Female 20's)
3. Shio Ramen Soup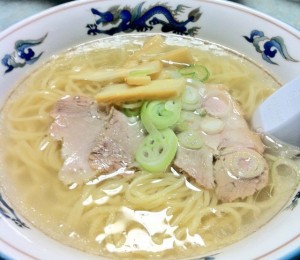 Shio ramen is said to be the most fundamental ramen, and the closest to the Chinese origin of this dish. It is also considered to be the most difficult ramen to make due to the fact that it lacks much seasoning ability and is purely reliant on the quality of the chicken broth. Over time, chefs have become more creative in the broth making process, using more vegetables and seafood than the typical chicken broth. Shio ramen cannot be too salty, nor can it be very bland. It has to have a very good balance. During the rise of MSG (Ajinomoto), chefs have taken the easy route and used a lot of artificial flavoring to make up for the blandness, but today, more and more restaurants are going back to the basics to recreate a good shio ramen without resorting to the MSG shortcut. However the trend is the trend and with the huge boom in Hakata and Ie-kei ramen, less and less restaurants are serving shio ramen. In Hokkaido, where the famous Dosanko miso ramen was born, shio ramen, often called Sapporo ramen, is also popular. Hokkaido is famous for dairy products and thus have added butter in the ingredients for the shio ramen. (Sapporo Ichiban came out with the popular Shio Instant Ramen)
Ramen Survey Results
Q. Do you like Shio Ramen?
This is the least favorite type of ramen ranked by our respondents, and it's not a big surprise. Here in the United States, I have yet to see a ramen shop that specializes in shio ramen. And as mentioned above, it's the toughest one to make. For those that have tried shio ramen in the U.S., it probably just wasn't a good one.
"For some stores, shio ramen is the same as tonkotsu. For those I really like. I don't think I've tried plain shio ramen…" (David, Male 40's)
"It has the saltiness I like but unlike shoyu ramen the flavor is not as strong." (Sergio, Male 30's)
"I enjoy the simplicity of the salt based broth. A variety of toppings compliment this type of ramen very well." (Glorida, Female 30's)
"Shio ramen is great for when you're in the mood for something simple. Usually after a night of partying." (Tony, Male 50's)
"I've never been a big fan of shio ramen. It is probably my least favorite of all available ramen flavors." (Veronica, Female 40's)
"Actually I like shio, shoyu and miso. Shio ramen soup has a simple taste, but normally all vegetable and chicken broth are included. This taste is good when I don't have much of an appetite. Can eat with steamed rice." (Masaru, Male 60's)
"Simple, base of all other taste. It makes harmony with other toppings." (Yuka, Female 50's)
"Again, nothing too special about shio ramen, but the taste is generally not as strong as the other ones, which is good when I feel like eating something simple." (Albert, Male 40's)
"The flavor is not as strong as all of the above. Again, depends on where you have it." (Kathy, Female 50's)
"I like it with chicken broth. Don't with seafood through." (Aki, Female, 40's)
4. Miso Ramen Soup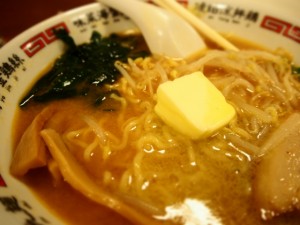 Miso Ramen can be divided into two types. One, being the most popular, is the Dosanko style ramen that uses tonkotsu broth mixed with miso, as described above. But there are miso ramens that do not use the tonkotsu broth, using chicken broth instead. While it was quite popular before Dosanko ramen dominated the miso ramen market, much of this traditional miso ramen has since disappeared. Common toppings for a miso ramen will be moyashi (bean sprouts), ground pork (instead of char-siu), and nira (Chinese chives). Miso is considered to be a superfood, which is rich in proteins, vitamins B and E, contain other nutrients that work as antioxidants and lower cholesterol levels.
Ramen Survey Results
Q. Do you like Miso Ramen?
Miso ramen was a kind of a split. With a majority liking it, but about the same amount of those that say they "love it" and "dislike it".
"I grew up with Hokkaido miso ramen in Japan. Broth is tastier than any kind. Noodle is usually more thick, not that fatty broth, and easy to eat." (Midori, Female 50's)
"Love miso ramen soup! Enjoy the salty taste. I frequently have miso soup for breakfast." (Elaine, Female 30's)
"Miso ramen gives me some authentic Japanese ramen feel. I will choose miso ramen when I remember the time we visited Kyoto and Nara." (Tomy, Male 40's)
"Especially love the spicy miso. Goes well together with ramen and char siu. It's not too spicy where it's too overwhelming, it's just perfect for my taste buds (personal preference). The ramen is a big deal as well. If it's just spicy miso broth with soft ramen then the whole dish all together is ruined (to me)." (Christien, Female 30's)
"Not as much as tonkotsu flavor as I am a big broth person" (Wanyi, Female 20's)
"It is light and yummy. I eat it from time to time when I am not looking for something heavy." (Rosanna, Female 40's)
"Miso tends to have a thicker broth and is slightly on the sweet side. I prefer light and flavorful." (Marc, Male 30's)
"Tastes very good. Since I like miso soup also, so I guess miso goes well with me." (Bryan, Male 10's)
"A little more flavor than the tonkotsu and sometimes I'm in the mood for that. Plus the miso adds sort of a sweetness to the savory." (Lena, Female 20's)
Editor's Recommendations on Topping combinations:
Shoyu Ramen: Extra Char Siu, Nori (seaweed), Boiled Egg, Menma (bamboo shoots), Spinach
Miso Ramen: Ground Pork, Moyashi, Corn, Butter, Boiled Egg
Shio Ramen: Grilled Chicken, Wakame, Corn, Butter, Garlic Chips
Tonkotsu Ramen (Hakata) – Char Siu, Green Onions, Kikurage (wood ear mushrooms), Red Ginger
Tonkotsu Shoyu (Ie-kei) – Char Siu, Pork Kakuni (simmered pork belly), Spinach, Menma, Boiled Egg, Crushed Garlic x a lot
Tsukemen – Lime, Char Siu, Menma, Moyashi, Nori, Boiled Egg
Please follow and like us: