Konnyaku, with its unique texture -elastic and chewy but slightly firm- is actually a very modest cooking ingredient that never brings itself to the forefront. However, it contains a surprising amount of power inside. Let's see just what this "konnyaku power" is.
Contents:
Konnyaku is a jelly-like food made from konnyaku potatoes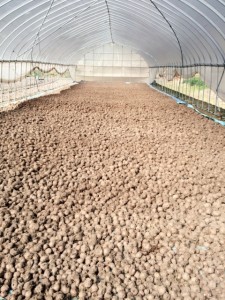 Konnyaku is a processed food made from an araceous plant called the konnyaku (konjac) potato. It is said to be native to Indochina, where a variety of konnyaku potatoes grows wild to this day. That variety is different from the Japanese breed, however, and isn't suitable for the making of konnyaku. Japan and a part of China are the only regions that cultivate konnyaku for consumption. Moreover, it has become a food staple only in Japan, so it can be said that konnyaku is unique to Japan.
The konnyaku potato is very delicate and therefore difficult to grow. It's cultivated mostly in the northern Kanto regions of Gunma, Tochigi and Saitama. The distinct elasticity of konnyaku is caused by the transformation by lye (aku in Japanese), of a dietary fiber called konnyaku mannan, an alkaline substance. In the old days it was common to use konnyaku potatoes raw, boiled, peeled or grated. Today it's more common for konnyaku potatoes to be thinly sliced, dried and made into a fine powder. Konnyaku potatoes spoil easily, so, in the old days, they were consumed only in the fall, but thanks to this processing method it is possible to make konnyaku all year round. Konnyaku potatoes are intensely bitter, which causes the mouth to feel tingly with even a small bite. They can't be eaten by simply boiling or baking like other potatoes. The bitterness is caused by oxalic acid and phenol derivatives. Lye is used to neutralize and remove these components, and it also works to solidify the konnyaku. In the past, plant ash was used instead of lye, but in modern days hydrated lime (calcium hydrate) or soda (sodium carbonate) is used.
The advanced detoxifying effect of konnyaku mannan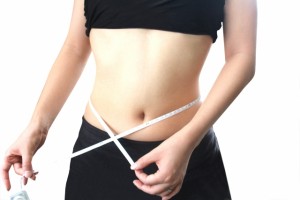 Konnyaku has always been referred to as "the stomach's sand remover" or "the stomach's broom." This is because, by eating fiber-rich konnyaku, one can rid the body of wastes. Even if a harmful substance gets into the body, the fiber contained in konnyaku (the konnyaku manan) can decrease its time in the intestines and thus minimize any damage to the body. Also, because it's mostly water and is a low-calorie food, you can have the satisfaction of feeling full but still reduce your overall calorie intake. Furthermore, the konnyaku manan, which is what creates the distinct texture, helps to increase the "chew count," making it possible to achieve a full feeling quickly. It also works to maintain regular cholesterol levels.
Eat Konnyaku slowly to feel fuller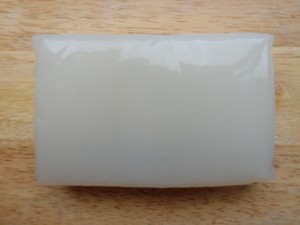 The more you chew konnyaku, the more flavorful it becomes. This encourages you to eat slowly. By chewing a lot, you stimulate the satiety center in the brain's hypothalamic region. You can obtain a feeling of fullness with only moderate consumption. In Japan it is said that a moderate diet keeps the doctor away. There is also "Fletcherism" (the Fletcher method of eating) in the U.S., which states that humans have a tendency to overeat, and that overeating is unhealthy. According to Fletcherism, everything should be chewed 100 times before it is swallowed. Konnyaku is ideal for this method. The calcium in konnyaku is easily dissolved by acid, which facilitates absorption by the body.
How to spot good konnyaku
As konnyaku ages, it becomes subject to the phenomenon of moisture loss. Konnyaku decreases in size with age: its surface stiffens and its texture hardens. The following are signs of good konnyaku:
Appropriately springy to the touch
Not too watery but not too soft
An elastic chewy texture when eaten
Doesn't shrink too much when boiled
As long as these four points are considered, you can't go wrong.
Konnyaku manan, the main component of konnyaku, has no odor or flavor, but the lye that causes the bitterness, and the calcium hydrate used as the coagulator, cause the signature odor and slimy texture. Put plenty of salt on konnyaku and rub well with your hands, then wash with water and boil for about five minutes before cooking.
How to store konnyaku
If leftover konnyaku is placed in the fridge as is, it will dry up. So, store it in a container and soak it in water. This way it'll last for three to four days.
Different types of konnyaku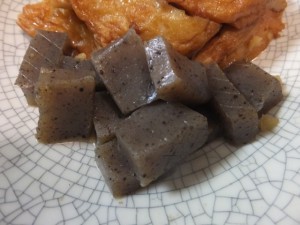 Konnyaku consists of dark and light types. When refined flour from konnyaku potatoes is used, the konnyaku becomes light: when raw potatoes are used the potato skins mix in and turn the konnyaku dark. Today it's more common for refined flour to be used for dark konnyaku as well, and powder from seaweed such as arame or hijiki is used to give it the dark color.
How to cook konnyaku? -1.Shirataki, Ito Konnyaku recipe-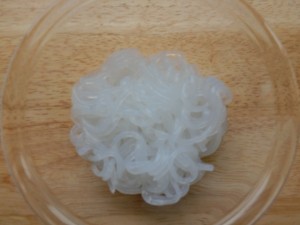 This is a type of konnyaku that has been run through thin holes as it is boiled while still in paste form, making slender, string-like strips. When made from refined flour it looks almost like a waterfall of white strings, which we call shirataki (white waterfall). It soaks up flavor in a short amount of time, so it's well suited for sukiyaki or other marinated foods.
Fried Shirataki Stew Recipe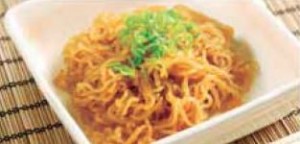 Ingredients (Serves
2

)
1 bag Nijiya Shirataki
1/2 Tbsp. cooking oil
[Flavoring]
2 Tbsp. soy sauce
2 Tbsp. sake (cooking sake)
2 Tbsp. mirin (sweet cooking rice wine)
1/2 Tbsp. sugar
1 tsp. butter
Scallion, as desired
---
Cooking Directions
Cut the shirataki in half, immerse in boiling water for about 3 minutes, and drain using a strainer.
Heat oil in a frying pan, then stir-fry the shirataki from Step 1 and add all the flavoring ingredients except for butter. Place the lid on the pan and boil over medium heat until the broth is gone. Once the fluid is gone, add the butter and mix thoroughly, then serve on a plate with konegi sprinkled on top, as desired.
How to cook konnyaku? -2.lta Konnyaku recipe-
This is a type of konnyaku that is shaped and solidified using a flat board. It can be cut to suit the type I of dish you're making.
Chicken Wing and Konnyaku Umani (Boiled Mixture) Recipe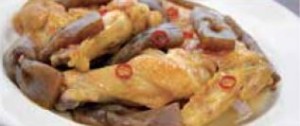 Cooking Directions
Simply boil chicken wings and konnyaku.
After marinating in Nijiya Tsuyu Sauce and adding water, and you've got a healthy dish rich in collagen and fiber.
Add some chili pepper to create the perfect snack!
How to cook konnyaku? -3.Tama Konnyaku recipe-
A type of konnyaku that isn't shaped using a mold but is simply rolled into a ball and boiled.
Yamagata-Style Tama Konnyaku Recipe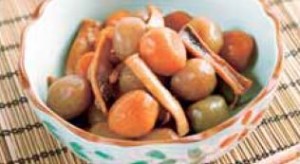 Ingredients (Serves 2)
1 bag (14 oz.) tama konnyaku
4-5 Tbsp. soy sauce
1/4 sheet dried squid (the leg portion may also be used.)
---
Cooking Directions
Wash the tama konnyaku, boil in a pot with enough water to soak.
Cut the dried squid into pieces of appropriate size and add, then add the soy sauce and cover with a drop-lid (otoshibuta) to boil.
Once it boils, turn the heat to medium or high and boil until most of the broth has evaporated.
How to cook konnyaku? -4.Sashimi Konnyaku recipe-
This type of konnyaku contains more water than others and can be eaten as is. Handmade konnyaku can be eaten like sashimi too, as long as it's freshly made.
Sashimi Konnyaku Natto Recipe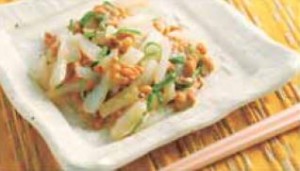 Ingredients (Serves 2)
1 pack natto
Sashimi konnyaku as desired
Small amount of katsuobushi (dried bonito flakes)
Umeboshi (pickled plum with pit) or bainiku (pickled plum) as desired
Green onion as desired
---
Cooking Directions
Thinly slice the sashimi konnyaku and drain.
Slice small pieces of pickled plum and thinly slice the green onion.
Mix all the ingredients together.
How to cook konnyaku? -5.Soba Konnyaku recipe-
This is a Nijiya specialty in which buckwheat is combined with konnyaku to create a soba noodle-like konnyaku. Tha sauce is a refreshing vinegar flavor. You can wash quickly under running water and eat as is.
Soba Konnyaku Recipe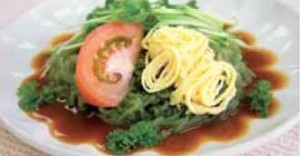 Cooking Directions
Eat with a variety of toppings, like hiyashi-chuka (cold noodles topped with a variety of ingredients).
Konnyaku has very few calories, so no matter how much you eat you won't gain weight. On top of this you can enjoy a satisfied full feeling, and the fiber will help your intestines to flush out wastes, so it's a strong dietary ally. You should, however, balance your diet with more than just konnyaku. In order to maintain beautiful skin, hair, healthy organ functions and a stable hormone balance, you must have protein, fat, and starch as well as vitamins. So, consider your nutritional balance as • you think of creative cooking methods and flavorings. Eat konnyaku for a full feeling to avoid overeating, and use it to clear out your intestines. This is the smart way to use konnyaku.
Incorporate an ample amount of konnyaku into your daily diet, and it'll help you build a healthy body!
Gochiso Magazine, Nijiya Market
Please follow and like us: