Natto, one of the foods based on fermented soybeans, is made with Bacillus subtilis, a bacterium so potent that it survived the ice age.
Contents
The Story of Natto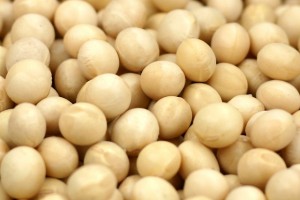 Natto is a natural food that was reportedly eaten by the ancient Japanese as early as the Yayoi period (300 B.C. – 300 A.D.). In the Nara period (710 – 794), methods to produce fish sauce, grain-based sauce, fermented bean curd, and other food items—which later developed into tofu and natto-were brought into Japan, along with Buddhism, from China. The wisdom and ingenuity of our ancestors led to an evolution of fermentation methods, eventually producing a series of fermented soybean delicacies that Japan is proud to present to the world.
Natto, one of the foods based on fermented soybeans, is made with Bacillus subtilis, a bacterium so potent that it survived the ice age. In 1905, Professor Dr. Makoto Sawamura of Tokyo University, separated the bacterium (Bacillus natto) from rice straw natto, and in 1919 Professor Dr. Jun Hanzawa, of Tohoku University, successfully grew a pure culture of the bacterium. Subsequently, natto making flourished and the dish became a staple of the Japanese diet.
Japan experienced remarkable economic growth immediately after World War II. By the time the country hosted the Tokyo Olympics in 1964, cold storage and food distribution were widespread and supermarkets began to carry refrigerated foods. Natto producers could ship their products throughout the country and were no longer restricted to local sales.
As we moved with the times, lifestyle related diseases began to create social problems. In response, our eating habits changed: Japanese became more interested in healthy eating instead of pursuing gourmet food. This shift in dietary habits boosted the status of natto, which came to be regarded as a good choice for the health-conscious consumer. Today, the growing popularity of Japanese food overseas has made natto one of the most watched food items in the world.
Characteristics of Natto
1: Natto is good for you.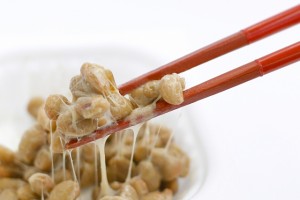 Soybeans, when fermented with Bacillus natto, become more easily digestible and nearly 90% of the nutritional value of soybeans can be absorbed. The amazing health benefits of natto are hidden within its slimy texture. For example, natto has been shown to dissolve blood clots and lower blood pressure, prevent aging, and strengthen the bones. Natto also helps increase the good bacteria in the intestines and promote regularity. All these advantages are without spending a lot of money. What more can we ask?
2: Natto could potentially prevent famine.
It is said that if we change our diet and eat more grain instead of meat, approximately 10 billion people (the projected world population in 2050) can be fed based on current global grain production. Soybean products such as natto provide sustainable food options as sources of plant-based protein to feed the growing population.
3: Natto is environmentally friendly.
Soybeans, from which natto is made, take root nodule bacteria into their roots to live symbiotically. They absorb nitrogen from the soil as well as from the air. They grow by self-supplying the nutrients they need and convert poor soil into a fertile soil filled with beneficial microorganisms. In other words, natto is an earth-friendly crop.
The most significant characteristic is that in natto, soybeans maintain their shape in the final product. This distinguishes natto from tofu, miso, soy sauce, etc. Also, the rich nutrients of these natto beans can be easily digested and absorbed, thanks to the Bacillus natto. Furthermore, various vitamins, enzymes, medicinal properties, minerals, amino-acids, etc., are produced in the fermentation process. Natto is indeed a probiotic food: a class of fermented foods that is increasingly drawing attention.
Effects of Natto
1. Dissolves blood clots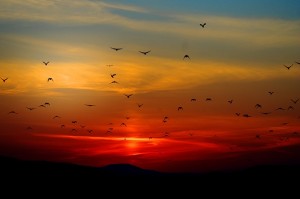 Natto kinase, which is found only in natto, functions to dissolve blood clots. Natto kinase is a powerful solution to life style related diseases. Studies suggest that blood clots tend to form during the overnight and early morning hours. Because natto kinase survives for only five to seven hours in the intestines, eating natto at night is more effective than having it at breakfast.
2. Prevents aging
Researchers say that 80% to 90% of aging is caused by active oxygen. Natto contains many antioxidants, such as isoflavone and catalase. The saponin contained in soybeans prevents arteriosclerosis by flushing the blood vessels to remove cholesterol and fat.
3. Lowers blood pressure
Natto keeps our blood vessels young and healthy. It contains linoleic acid, which lowers bad cholesterol, and multiple vitamins that prevent the cells from aging. If you're worried about high blood pressure, try eating a couple of ounces of natto three or four times a week.
4. Strengthens bones
Bones that are insufficient in vitamin K2 fracture more easily. Vitamin K2 is an essential nutrient the body needs in order to take in calcium efficiently. Bacillus natto produces this important vitamin, which is found in limited foods, to strengthen the bones and help prevent osteoporosis in women and older people.
5. Rejuvenates the skin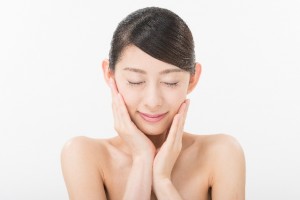 The slimy substance released by natto is called mucin, which is imperative to health, beauty, and longevity. Mucin keeps our cells young and prevents aging. Once the mucin levels diminish, the skin loses moisture, develops more wrinkles, and becomes less elastic.
Dr. Natto's Story of Natto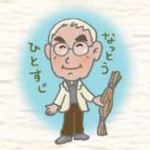 Hello, everyone. I'm Dr. Natto. Since Joining a natto comany, I have focused on natto (fermented soybeans) .Indeed, I have studied this wonderful food for a long time. The more I learn about the Dowers of natto. The more I become enchanted by it. Today, I am proud to be the authority known as "Dr. Natto." In this "We Love Japanese Food", I would like to share my knowledge of natto with readers like you. I hope you enjoy the article.
Gochiso Magazine, Nijiya Market
Please follow and like us: