Contents:
About Uni (Sea Urchin)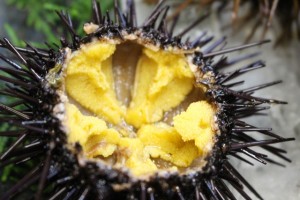 Uni is definitely a trendy food right now. Every popular restaurant menu has at least one dish with uni. You've also seen it on every foodie's instagram. Some food bloggers claim "uni is everything." Is it? Is uni everything? Does anybody know what uni even is? Well, although nobody can prove if uni is everything, what we can tell you is that uni is the Japanese word for sea urchin. If you have gone snorkeling, you've probably seen a sea urchin before. It's that black pointy spiny thing moving slowly on the bottom of the ocean. What we are correctively calling "uni" are the gonads of sea urchin. Uni is about 1-2 inches long with a yellow or orange hued color. The texture is creamy and the flavor is salty and sweet, but not like salted caramel, it tastes more savory than sweet. Yes, some do consider it gross, but many others consider it delicious. It's exotic, bright in color and expensive. You can eat it as uni sushi or uni pasta as well, maybe uni is everything.
Uni, Past and Now
Uni was very popular food with Japanese people even before it became popular in the rest of the world. Written records show Japanese people eating uni as early as the 8th century. With that history, there's no doubt that Japanese people are the largest uni consumers. On the other hand, uni just started to become popular in large cities in the United States across the last decade. Although sushi bars in America have been offering uni for more than 25 years, it was mostly targeted to Japanese expats. Slowly, adventurous American chefs started to eat uni while visiting sushi bars, then they went back to their restaurants and tried to create something new with it. A celebrity chef who serves one of the most popular uni toasts in Los Angeles remembers his first attempt to serve uni at his restaurant in the 90s, "I loved uni sushi so much, I cooked uni as French egg custard at my restaurant. Nobody cared. So I gave them away for free to my customers to try, but still, nobody wanted it." At that time, sea urchin was still considered to be too exotic. However, as the American dining scene changed, so did the American diners. Sushi's popularity is through the roof, and the age of social media accelerated the popularity of this food no one was previously interested in. It looks great on camera, and it's a premium item, so people can brag about eating it. Uni certainly has become one of the star attractions at sushi bars, and beyond.
Where does uni come from?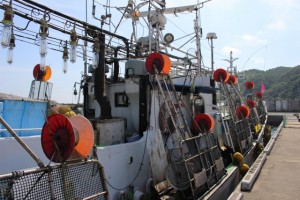 When sea urchin live in the ocean, they eat seaweed and algae, and the flavor of uni depends on what they eat. The kinds of seaweed and algae are different depending where they are on the earth, so every uni tastes different. There are about 900 kinds of sea urchin in the world, but, only less than 2% of them are considered edible. So don't even try to catch uni on your vacation because they are probably not edible, and even worse, they might sting you. According to a 2014 record, Japan is the 3rd largest fishers of uni, with the United States closely behind at 5th. The largest uni catch is in Chile, and the most of it is exported to Japan. In the US, catching sea urchin is available over the entire West Coast, from Vancouver to Mexico.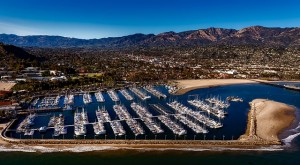 The most widely known places for catching sea urchin are in California, which offers a few delicious uni, especially those from Santa Barbara. Santa Barbara is one of the largest places to catch sea urchin, and many restaurants specifically want "Santa Barbara uni" for their customers, because they are sweeter and larger than the others, and are considered one of the best. But this wasn't the case in the past. Being bigger than what Japanese people were accustomed to, California sea urchins were called "jumbo uni" and were considered inferior. Also, they eat seaweed, which are food for abalone, so fishermen in Santa Barbara considered sea urchin to be trash, and killed them to protect abalone. That changed drastically once uni sushi had become popular, and its demand increased. Because of its sweetness and accessibility in California, Santa Barbara uni has established its status as a sea urchin hot spot. Now Japan imports a large number of Santa Barbara uni as well. Santa Barbara uni are part of the 'red sea urchin' family and they are available all year long, but they are only in season from December to March. Other available kinds in the States are purple ('murasaki') and American purple sea urchins. In Japan, bafun uni(elegant sea urchin) from Hokkaido are well known. They are smaller in size; about a third of the size of those from Santa Barbara, and tend to be more orange than yellow, the flavor is rich and intense, and some sushi restaurants offer a "flight of uni" so the patron can sample uni from different cities.
Nutrition
Now we know uni is delicious and popular, but are there any health benefits to eating uni? The answer is yes. With Vitamin B1, B2, and glutamic acid, uni is full of energy sustaining nutrition. Uni also contains high levels of EPA, a fatty acid that prevents blood vessel diseases. Uni's vitamin A is good for the human eye, and keeps our skin elastic. Some studies show uni may even be able to prevent some cancers. On top of that, it is considered great for the elderly because uni is soft, making it easy to digest and absorb. Sounds like a win-win.
Uni Sushi Recipe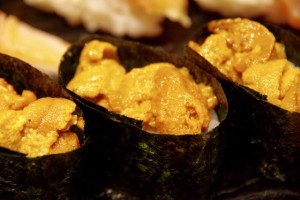 Most people first encounter uni at sushi bars. Although uni sushi wasn't originally popular in the US, it certainly has now become one of the more popular varieties of sushi. Actually, uni is the second favorite sushi among Americans, according to a recent survey conducted by We Love Japanese Food. The only sushi more popular than uni is tuna and these are followed by salmon and yellowtail. Have you noticed that uni sushi usually looks slightly different from other typical nigiri sushi? Nigiri sushi comes in a simple form: a slice of fish over a small amount of rice, whereas uni are on the rice and wrapped in nori. This style of sushi is commonly known as "gunkan," which is named after its resemblance to warships (gunkan). Gunkan stye sushi is a great vehicle for small or slimy textured seafood, such as uni and ikura, letting customers enjoy sushi without the mess. Japanese uni are smaller than those in Santa Barbara, so gunkan work… or worked the best. However, with the growing popularity of the large Santa Barbara variety, uni sushi is changing. A few buttery uni are layered on top of the sushi rice with a tiny bit of wasabi placed on top. An uni sushi nigiri is not only a treat, but also a sight of beauty. Without the seaweed wrapping, you can enjoy the pure taste of uni.
Uni, beyond sushi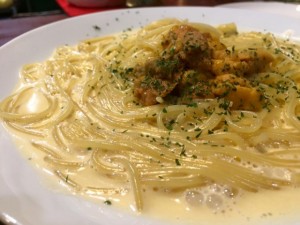 Since the popularity of uni exploded a few years ago, chefs are experimenting with uni and creating dishes with it more than ever, not only at high-end restaurants, but also at casual eateries. After uni sushi, the second most popular uni dish is uni pasta. From Japanese pasta houses to established Italian restaurants, creamy uni treats are offered virtually anywhere you can find seafood. Uni works well with a variety of sauces. Whether a simple olive oil based sauce or a complex seafood sauce, uni adds richness and depth to the dish. Seafood restaurants offer plenty of uni appetizers such as fresh uni on a seafood tower. If you'd like to try the creamy texture of uni, order uni toast on brioche with butter. At more inexpensive restaurants, you can find uni-topped pizza, uni guacamole and even french fries with uni sauce. In Southern California, there's even an entire restaurant that specializes in uni, and from pasta to the uni croquette, everything on their menu incorporates uni. But no matter how it is prepared, it is hard to top fresh raw uni right out of the shell. Some fish markets by the coast offer this kind of pure uni joy.
If you are a uni fan, you've probably dreamed of having a mountain of it. Well, you are in luck. Certain seafood markets and Asian grocery stores carry sea urchin. Most of them are shelled, and placed in a container like sardines. To pick fresh uni, look for plump ones with a bright color. A lighter color is considered to be better, but that doesn't mean darker is bad; it depends on your preference. When you pick your uni, be careful handling it, because it is delicate. Even a slight touch can compromise its quality. If you are uncertain of which to buy, ask an employee. When you take them home, put in the refrigerator immediately. The sooner you eat uni, the better, however, if there's some left over, cover them in air tight plastic wrap and store in the refrigerator where uni can last up to 5 days. Refrain from storing uni in the freezer as it will compromise the taste and texture.
How to cook Uni? (Uni Recipe)
Ichigo-ni Recipe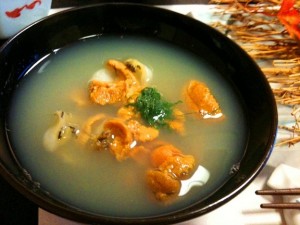 Ingredients (Serves
4

)
1 large awabi (abalone)
1-2 boxes uni (sea urchin)
Shiso leaves as needed
4 cups kombu dashi (kelp soup stock)
1 tsp. salt
---
Cooking Directions
Cut the abalone cross-wise into thin slices. Finely chop the shiso leaves into thin strips.
In a pan, combine dashi broth with salt. Add uni and warm the broth over low heat.
Place awabi in each bowl and pour dashi broth before serving. Garnish with shiso leaves.
Sea Urchin Warship Roll Recipe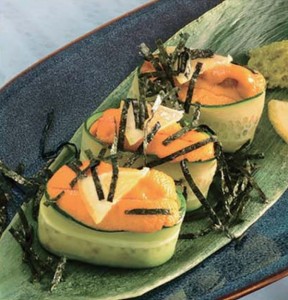 Ingredients (Serves 2)
Sea urchin
Cucumber
Sushi rice
Lemon
Chopped nori (dried seaweed), all as desired
---
Cooking Directions
Slice the peel of the cucumber into long, wide strips with a slicer.
Wrap the sushi rice with the cucumber slices to form warship rolls.
Top the rolls with the sea urchin and lemon, and place on a plate. Sprinkle with the chopped dried seaweed.
Serve with soy sauce and wasabi.
Gochiso Magazine, Nijiya Market
Please follow and like us: