Ramen came from China. Ramen, written 拉麺, in Chinese characters, first came to Japan during the end of Edo period. In the 1880's, Yokohama introduced the first Chinatown in Japan, and it was there that the first ramen was served.
Contents:
What is Ramen?
Sushi, tempura, teriyaki… these were the names that pop up into people's head when it comes to Japanese food. While they are still (and forever) engraved in our perception of Japanese cuisine, a new Japanese delicacy has been fast growing throughout the United States – ramen. The ramen boom as they call it swept across California first, where in 2012, Southern California saw over 200 ramen shops open in a single year according to the figures by JETRO (Japan External Trade Organization). So let's explore the history, the concept, and of course, go-to spots of the new Japanese fad, ramen.
History of Ramen
Noodles have a long history in many parts of the world. But the birth place of noodles is said to be China, and the man responsible for spreading the noodle culture is the famous trader Marco Polo. And it is no surprise that ramen too, along with many other foods and cultures, came from China. Ramen, written 拉麺, in Chinese characters (although many other characters have been created since), first came to Japan during the end of Edo period. Japan during the 16th to the 19th century saw a long period of closure, where trade with other countries was prohibited. But when Commodore Mathew C. Perry made his (unwelcomed) visit to Japan in 1853, and somewhat forcefully opened Japan up to the world, it marked an end to the Edo era. The Meiji era, as people would call it, saw an influx of goods and cultures from all over the world. In the 1880's, Yokohama introduced the first Chinatown in Japan, and it was there that the first ramen was served.
Ramen didn't receive the name ramen until later, though. People of Yokohama during its debut would call it Nanjing noodles. Then Nanjing noodles changed its name to Sina noodles (Sina meaning China). The first usage of the name ramen is actually unknown, and no one is credited. 拉麺 or lā miàn, in Cantonese means "stretched out noodles" and never referred to a particular dish. It was like saying "fettuccini" or "bigoli" for pasta, the name simply meant a type of noodle.
Whatever it was called, this newly introduced dish of noodles in hot soup, became a huge it. Priced at around $3 today, at the time, it was a cheap and quick meal that anyone could enjoy. In 1910 in Asakusa, Rai-Rai-Ken opened its door. It is considered to be the first Japanese-own (although with a China native chef) Chinese restaurant that specialized in ramen. In 1914, Tai-Sho-Ken, another Chinese restaurant specializing in ramen opened in Nihonbashi and is famous because they still exist to this day. Soon after, ramen shops popped up in various parts of Japan.
Oodles of Noodles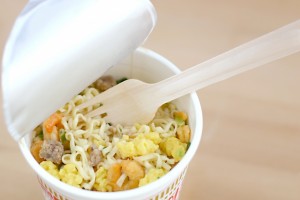 Ramen noodles came to the United States under the name of "Oodles of Noodles," if any of you are old enough to remember that name. It was Nissin Foods, which ironically invented the "instant ramen" industry in Japan,  that brought the oodles here to the United States. Soon the famous "Nissin Cup Noodles" in that Styrofoam food container became a huge hit. Oodles of Noodles would later change its name to Top Ramen. Yes, those 10 for $1 deals are long gone, but the store shelves are usually still full of the colorful instant ramen packages along with their siblings Maruchan Ramen (by Maruchan) and Sapporo Ichiban.
The very first ramen restaurant opened in Los Angeles back in 1976 in Little Tokyo. A very well-known restaurant, Kouraku, started the ramen culture in LA. One of the very first regulars at the restaurant was John Travolta back in the early 80's. The restaurant is still open today and serves the ramen, along with other Japanese-style Chinese dishes.
Types of Ramen
Ramen is ramen, consisting of the four parts – soup base, broth, noodles and toppings. Ramen, however, comes in different forms. The most traditional type is the noodle in the warm soup – that's how it arrived from China – but since then, different ramen chefs from all over Japan have created a variety of ramen types. While some may argue that anything outside of the traditional ramen definition is not ramen, if you broaden the scope a bit, you can divide it into three types of ramen.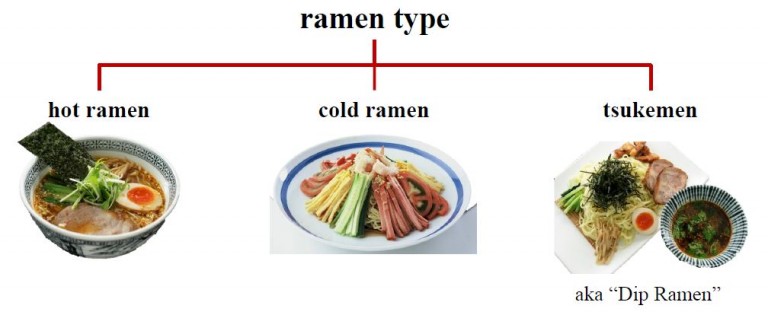 Hot Ramen
The most traditional type of ramen is the boiled noodles placed in a hot soup base and broth, with toppings added. The first ramen from China is said to have arrived in a clear chicken and seafood broth with thin egg noodles – such Chinese noodles are still existent when you go to Chinese restaurants, usually Hong Kong style noodles like wonton noodles – but most is uncertain. The very first ramen was called Nanjing noodles in Japan, and it is easy to assert that it came from Nanjing but Nanjing's traditional noodles were very different from that of Hong Kong style noodles. It could very well have been called Nanjing noodles simply because many people from China at the time came from Shanghai. But whatever the style of noodle it was, it was the chicken broth that dominated the Japanese ramen for a long time.
Chicken broth or tori-gara is a soup broth that is made of cooking chicken bones along with some vegetables, spices and herbs. It is used in shoyu-ramen (soy-sauce) and shio ramen (salt). Chicken broth is very clear and light, and it was easy for chefs to make them into a more Japanese-style flavoring with soy sauce that was readily available in Japan. Shoyu-ramen is often called "yatai-ramen" because of its easiness to make and was served at yatai's (the old food truck, except it was pulled by the chef himself) throughout the city.
Soon, other broths began popping up. There were places in Japan where pork was more readily available than chicken, and from there tonkotsu broth (pork bone) was developed. In other places where seafood was a more common ingredient, soups using niboshi (dried anchovies), katsuobushi (bonito flakes), or a combination of both became popular. These broths are mixed with the soy-sauce soup base or miso soup base. In Japan it is common to see ramen named after a region (i.e. Yamagata ramen, dosanko or Hokkaido ramen, Tokushima ramen) because the regional chefs used ingredients that were more available to them.
Aside from the soup and broth, ramen consists of usually three types of noodles. They are egg noodles (called chijiremen), thin noodles (hosomen) and thick noodles (futomen). Egg noodles are usually served for chicken broth ramen like shoyu or shio because it contains for noodle flavor and go well with the light flavored sauce. Thin noodles are served with Hakata style tonkotsu ramen and thin noodles became popular because of short cooking times. Hakata-style ramen was also served at Yatai and thin noodles allowed chefs to boil the noodles in less than a minute. It was designed as the Japanese fast food. Thick noodles came with the Hokkaido style miso ramen, and later spread to various thick broth soups. The thick surface of the noodles, when slurped, would bring in more fat and soup along with the noodles.
Tsukemen
Another popular form of ramen is the tsukemen. The word "tsuke" means to dip and as you can imagine from the name, it is a dipping noodle.
Hiyashi Chuka (Cold Ramen)
Hiyashi chuka is little bit outside of the ramen definition, but it uses similar ingredients and that's enough to make this list. You can call it a cold version of ramen, for hiyashi chuka means "cold ramen" (chuka is for the chuka soba, another name for ramen). It is served on a rather flat plate with egg noodles, toppings and a ponzu like sauce poured over the noodles. In recent times there have been sesame sauce and other sauces used in the hiyashi chuka, but the traditional style is to have a vinegar-taste in the sauce. Hiyashi chuka is usually served in the hot season because many people in Japan tend to lose their appetite in the humidity and heat (this could be an urban myth, because I sure don't), and vinegar flavor is supposed to give you more appetite. hiyashi chuka is served at many ramen shops in the U.S., but hasn't really taken off in terms of popularity. It may be the naming, because it's so hard to pronounce, but I see great potential in this cold dish. I think they should call it "Cool-Men".
Ramen and Soup Base
Ramen today has many variations. A ramen consists of the soup base, broth, noodles and toppings. In Japan, ramen is divided by the type of soup base, while broth does play a large role as well. Among the soup, bases are different variations depending on the origin of the ramen. The major soup bases are miso, shio (salt), shoyu (soy sauce), and tonkotsu.
Making Good Ramen Noodles
The soup base differs and so do the noodles. There are thick noodles, thin noodles, thin wavy noodles, and more. Everyone has their preference, but what makes one noodle different from the other?
Ramen Lover's Ramen Data
Here is some interesting data from a survey we did to ramen lovers in the United States. Did you know that ramen is the second most loved Japanese cuisine in the U.S. and 90% of those who love ramen eat it at least once a month (18% says they eat it every week!)?
Q: How Often do you eat a ramen?
"Good noodle soup warms up my tummy" (Jill, Female 40's)
"My husband and I love ramen. The bold and full of flavor broth is good any day. Noodles and the soft boiled egg have to be cooked perfectly. Real comfort food right there." (Carissa, Female 30's)
"The broth is delicious and can drink as a soup. The noodles taste delicious in the broth and warms us up." (Jeanne, Female 60's)
"Happiness in a bowl." (Patrick, Male 40's)
"The broth…and variety. So delicious!" (Ashley, Female 20's)
"Shin-Sen-Gumi being my most visited place during college." (Justin, Male, 30's)
"It has to be good ramen. I was taken to this country village outside of Tokyo by one of my coworkers, to her family run restaurant. I compare all ramen to this place. The broth to the noodles, it was like butter and I can hardly find a close second. It changed my life, seriously!" (Terrence, Male 30's)
"I crave for ramen every once in a while. I feel ramen is better than any other type of noodles." (Don, Male 50's)
"Nothing beats ramen on a cold day, though udon is a close second." (James, Male 30's)
10 Best Ramen Toppings
One of the great things about ramen is the toppings that are on it. Depending on the restaurant, you'll see different toppings on the ramen and that's what makes it very interesting. Here are top 10 most popular ramen toppings from our survey participants.
10. Wakame (kelp)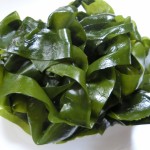 More often seen in soba and udon, but wakame adds that seafood scent and flavor to the soup and is a great companion to clear broth soups.
9. Spinach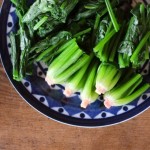 The most traditional yatai (shoyu) ramen will have spinach. There are very few vegetables in a bowl of ramen, so it's a must have!
8. Spicy Paste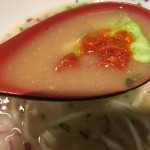 Some ramen shops will call it a "bomb" but add this spiciness to your ramen and it gives it a nice kick. On a cold day, it also warms you up nice and quick.
7. Naruto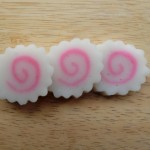 No, not the anime, but yes, the anime was named after the ramen topping naruto. It's a fish cake with a pink-red swirl, and it's considered to be a signature topping for a shoyu ramen. However, because of the tonkotsu takeover, we are seeing less and less of it.
6. Corn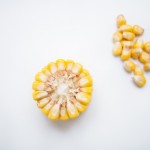 Miso ramen originated in Hokkaido because corn is Hokkaido's main crop. Miso ramen and corn is like peanut butter and jelly. The corn adds sweetness to the ramen and with a butter to top the bowl, it is just delish.
5. Garlic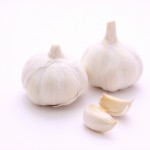 Tonkotsu ramen lovers won't care what their plans are after their meal. They'll either crush a garlic clove or two, or add a spoonful of garlic paste into their ramen. Hey, what can we do right? It's just better with garlic.
4. Moyashi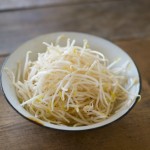 Bean sprouts are also a common topping on a tonkotsu ramen. The texture of it is great, but moreover, doesn't it feel like you're having extra noodles when you get moyashi? AND it's very low in calories and healthy. Win-Win and Win.
3. Green Onion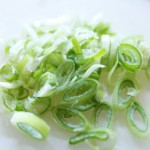 Green onion is a must. For one, it's good. For two, it's smells good. And for three (if it was even necessary), it acts as a detox for your body. Put aside the science though, it's good.
2. Char-Siu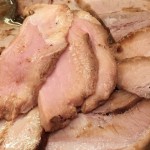 Uhh… Ramen is not a vegetarian dish, so why not have meat on it, right? And lot's of it, that buttery fatty chunk of pork. Some places do the char-siu very well, and it's one of the determining factor of a good ramen shop.
1. Boiled Egsg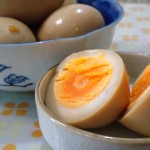 I guess it's a no brainer. But there are hardboiled eggs, and soft boiled eggs and the opinions split on that. Either way, get your proteins on, because it's good.
For the editor's recommendations on toppings by type of ramen, go to Soup Base section or click HERE.
Q. Which is your most favorite toppings?
"I like char-siu because it is very flavorful. Boiled eggs for my kids, and garlic to enhance the flavor – though not always needed." (David, Male 40's)
"My favorite thing is kakuni, I like garlic because I believe it enhances the flavor profile of ramen. It gives it that extra pop in flavor." (Sergio, Male 30's)
"The char-siu enriches the ramen with meat flavor and makes it more filling. Boiled egg is classic ingredient. Green onion cuts the salty taste a bit." (June, Female 20's)
"A soft boiled egg is required to make any ramen dish legitimate, as it is the egg that gives ramen it's kick, especially if it is injected with a sauce. As for seaweed, the seaweed goes well with rice noodles and I actually prefer the dry seaweed over the paste. Lastly, green onions give noodles a slight kick, but not overwhelming." (Steve, Male 50's)
"Mixed vegetables because of the variety and I'm familiar with it cooked this way by my Mom." (Theresa, Female 50's)
"I am a meat eater, so char-siu is a definite must have. Especially if the egg is barely cooked, the boiled egg just goes well with the ramen. Garlic, especially if it is crispy (fried), gives added texture and taste." (Rene, Male 50's)
"I also love dried shrimp toppings. I love bamboo shoot the most but I can't take butter or plum which ruin the soup base" (Ikuko, Female 50's)
"The boiled egg is my favorite topping and I usually order an extra. I like the consistency and taste of the egg. I also like to get veggies in my ramen so spinach and seaweed are good additions." (Nikki, Female 20's)
"I love spicy ramen, so the spicy paste is perfect. Boiled egg, because it adds character and flavor to the ramen. And char-siu because it goes well with tonkotsu base." (Jorezza, Female 20's)
"I like the roasted pork most. When the pork is roasted, the outside of the pork becomes crust, and the inside of the pork keeps the juicy. My second choice is the boiled egg. I am crazy with boiled egg as well. Eating egg becomes my good excuse to get away my worries." (Jonathan, Male 20's)
"Boiled egg (soft) nicely complements the broth. Nori adds flavor, negi adds sharpness and flavor which is essential. Too much to say on char-siu as it can be its own dish: I will say I prefer it warm, soft but with more meat than fat. I like the crunchy texture of menma. (Ko, Male 30's)
"Char-siu, egg, and negi all match very well with ramen." (Melissa, Female 10's)
"My favorite topping is soft boiled egg with a very runny yolk. I love when the yolk runs into the soup." (Miki, Female 30's)
"I like the classic toppings like char-siu or moyashi, not a big fan of adding garlic or spicy paste, and I love half boiled egg" (Xidi, Female 20's)
"Boiled egg, roasted pork, seaweed, and garlic. Those are the most basic but essential toppings in all ramen in my opinion. A ramen is not a ramen without those toppings." (Howard, Male 30's)
Eating Ramen Right
Really, there isn't a correct way of eating ramen. But here are some tips and a glossary for you to use when you go on your next ramen adventure.
Choosing your noodles: Many restaurants will allow you to choose your noodles. Thick oily broths have become very popular in the U.S. (and in Japan), and it is best to select thick noodles for these soups. For shoyu (with chicken broth) or shio (with seafood/chicken broth), egg noodles are the best match, and for anything with Hakata tonkotsu on it, have thin noodles.
Al dente Noodles: Many Japanese people like their noodles chewy. So when they order their ramen many will ask for "katame" or "hard" noodles. While it is rare for people to make requests on the chewiness of noodles for egg noodles or thick noodles, in Japan, chefs won't start making your ramen unless you specify on your thin noodles.
Thin Noodle hardness from soft to hard:
"Bari yawa" : Super soft
"Yawa" : Soft
"Futsu" : Normal
"Kata" : Hard
"Bari kata" : Very hard
"Harigane" : Wire hard (harigane literally means wire)
"Konaotoshi" : Don't-even-bother-boiling-hard (konaotoshi means "Take off the flour powder." Raw noodles will have flour powder around it, so konaotoshi means just dip it in the hot water to get the powder off, but don't let it get any softer than that)
*Bari is a Hakata regional dialect for "very" and it is authentic to the Japanese language. It's not that Hakata people can't pronounce "very".
Kaedama: Ramen with thin noodles will have the option for you to order "kaedama",  or a second serving of noodles. I know some of you like to order extra noodles, but if you are ordering thin noodles, don't order extra noodles on your first go, but order the "kaedama" so that your second serving of noodles come out fresh. But one key thing to remember: you're not gonna get extra soup, so use your savings account of soup wisely.
Tsukemen: There are two ways to enjoy the leftover soup. 1) Soup-wari is when you ask for extra broth without any soup base. This allows you to deconcentrate the soup and make it a more delicious. It should be provided at no charge. 2) Meshi-wari is when you add steam rice to the leftover soup and to create a special porridge. While both are good, the second option is a lot of carbs especially after eating a bowl of noodles.
TIP (or more like a RANT): No offense to the ramen shops out there, but soup wari (broth) is a must after tsukemen. There are lot of ramen shops that will say "We don't have soup wari," but REAL tsukemen shops should. Besides, you (should) have the broth readily available. So if you go to a tsukemen shop without soup wari, I would steer away from it, it's like going to a sushi restaurant and being told that they don't do sashimi.

Best Ramen Restaurants in the U.S.
It's never easy ranking ramen restaurants, because everyone has their own taste and preference. But HERE are some suggestions of our own.
Please follow and like us: